In 2006, Iron Bridge Capital won an RFP to partner with the government of Guam to design, build, finance, and lease back four new schools. The island had experienced growth, especially in the north end of the island and needed to build new schools as quickly and efficiently as possible.
When governments enter the development process, they typically have to have an RFP process to choose a designer or architect. Then they need to have designs done so that they can accurately estimate costs. They then have an RFP to source a financing partner or a bond underwriter, and the municipality must also run a separate process to choose a general contractor to build the schools. By issuing one RFP for a developer that could design, build, finance, and maintain facilities over the long term, Guam was able to shorten the development period considerably.
Today, the schools are owned by a special-purpose, non-profit entity, founded by Iron Bridge, called the Guam Education Financing Foundation (GEFF), and are managed by an Iron Bridge affiliate. GEFF will own, maintain and insure the schools for 20 years, at which point they will revert to the Guam Department of Education. Iron Bridge designed, built, financed, and maintains these schools:
Okkodo High School
Astumbo Middle School
Liguan Elementary School
Adacao Elementary School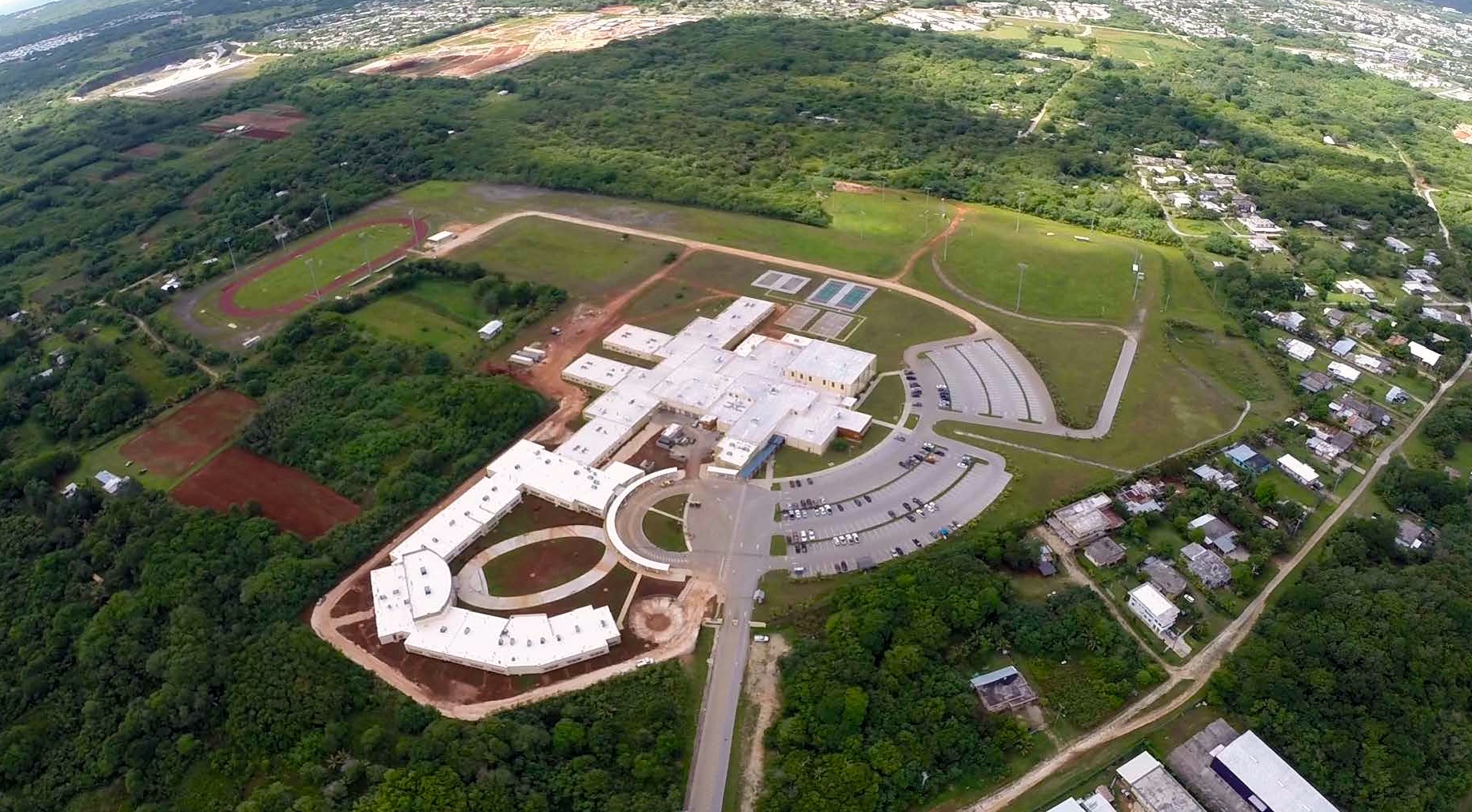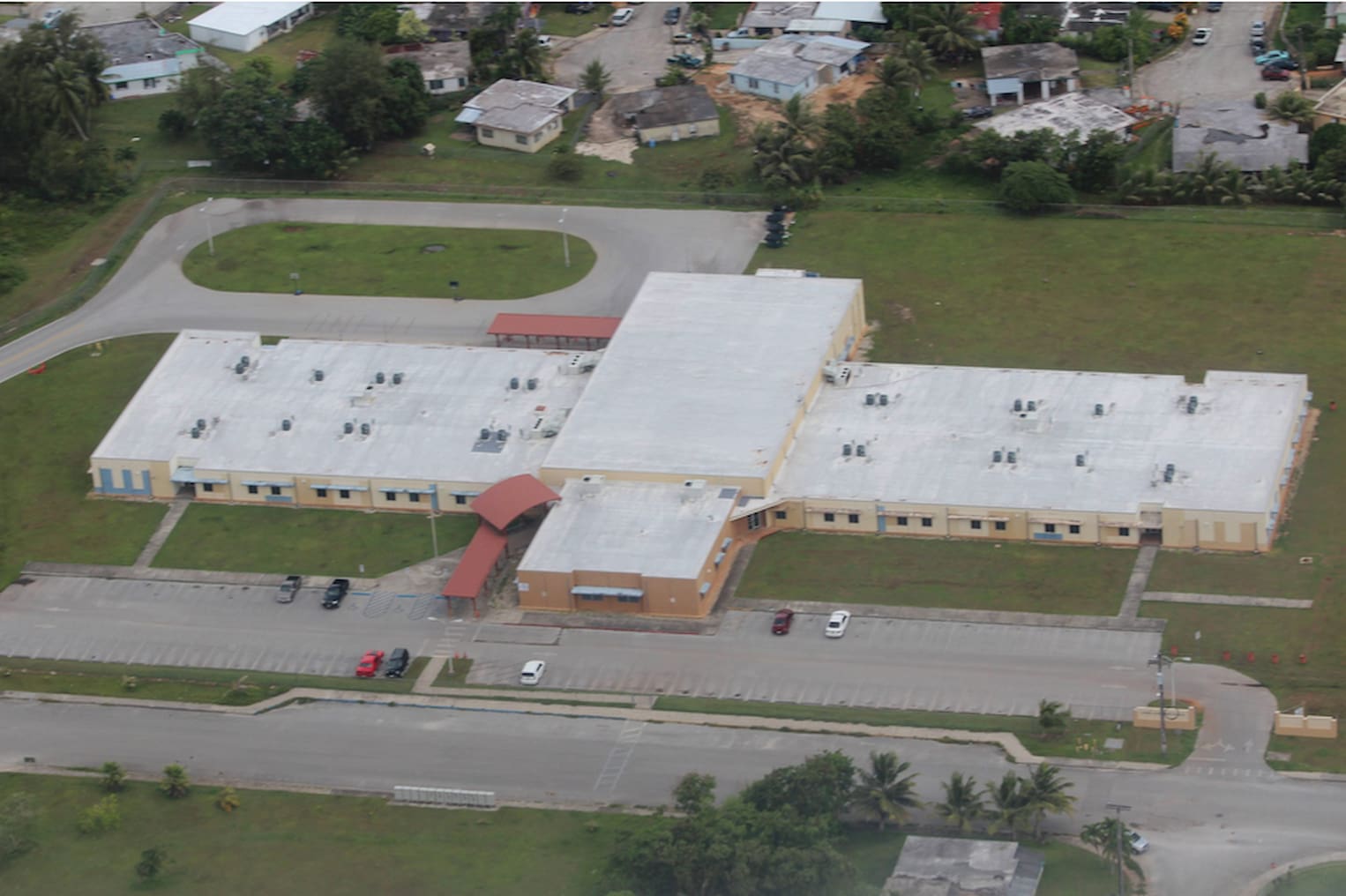 The initial project was finished on time and on budget in 2008, and Iron Bridge worked with its construction team to complete and deliver Okkodo High School ahead of schedule so that it could be ready for the 2008/2009 school year along with the other three schools.
In 2012, the Government of Guam contracted with GEFF to expand Okkodo High School from 1,200 students to 2,000 students. The expansion project added 24 classrooms, 7 science labs, a drama lab, an electronics lab, additional cafeteria space, restrooms, and a new, stand-alone Culinary Arts academy. The expansion also added concessions and restrooms at the athletic fields and redeveloped the intersection at Route 3 to add a traffic light and turn lane for additional safety. Currently, GEFF is working to add solar panels at all of the school locations which is calculated to save the Guam Department of Education over $500,000 annually on power consumption.
Capital Solutions
The GEFF School project, to our knowledge, was the first (and possibly only) private or public development to securitize Compact Impact Funds from the Federal Government to allow these annually allocated funds to build long-term assets for a jurisdiction affected by the Compact of Free Association.
Guam pledged a portion of its annual allotment of these funds to make long-term lease payments, and we were able to sell tax exempt certificates of participation in a master financing lease that was subject to annual appropriation as an investment grade debenture, which provided a very low all-in cost of capital.  This efficiency allowed us to provide all of the new schools sought by the government at the time.
Legacy Impact on the Community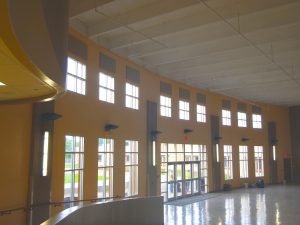 Iron Bridge Capital championed the required legislation through the Guam legislature, also earning the approval of both the Governor and Attorney General of Guam and sought and received a declaratory judgment from the Guam Supreme Court ensuring the local legality of the innovative financial structure under Guam law. Iron Bridge spent 2 years working through the legislation and approval process before being able to close on the financing and start construction.  Iron Bridge also worked with U.S.  Federal agencies to satisfy various procurement issues and NEPA (National Environmental Policy Act) compliance.
The schools were all built on time and on budget, and we continue to manage the facilities. The schools remain some of the best maintained schools on the island and play host to the Special Olympics, the [Pan Asian] games, and other national events.
GEFF's first such transaction now serves as a model for partnerships involving the U.S. federal government, its territories, and private industry.