In 2006, Iron Bridge Capital won an RFP to partner with the government of Guam to design, build, finance and lease back four new schools. The schools are owned by a special-purpose, non-profit entity, founded by Iron Bridge, called the Guam Education Financing Foundation (GEFF) and are managed by an Iron Bridge affiliate. GEFF will own, maintain and insure the schools for 20 years, at which point they will revert to the Guam Department of Education. Iron Bridge design, built, financed and maintains the schools, known as:
Okkodo High School
Astumbo Middle School
Liguan Elementary School
Adacao Elementary School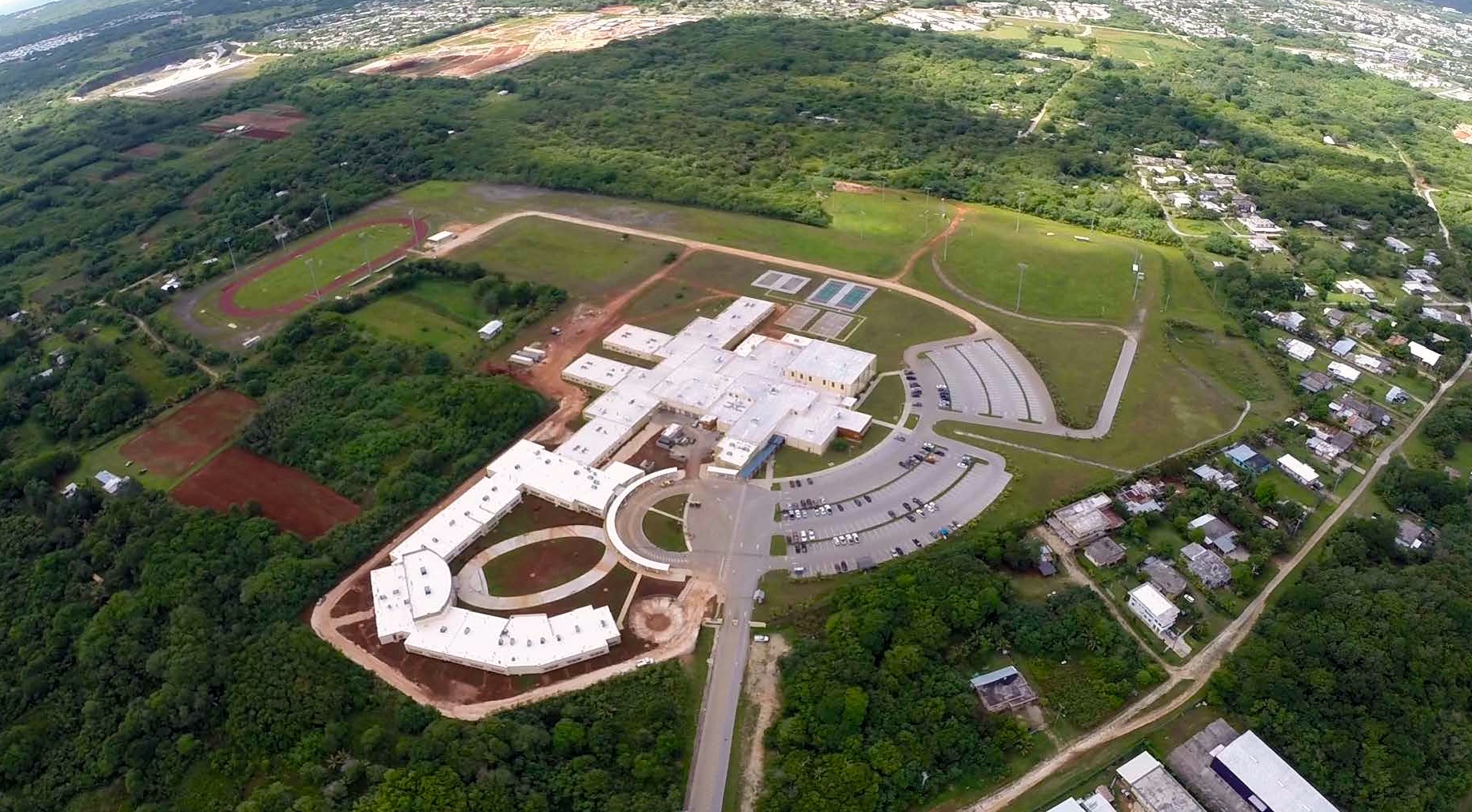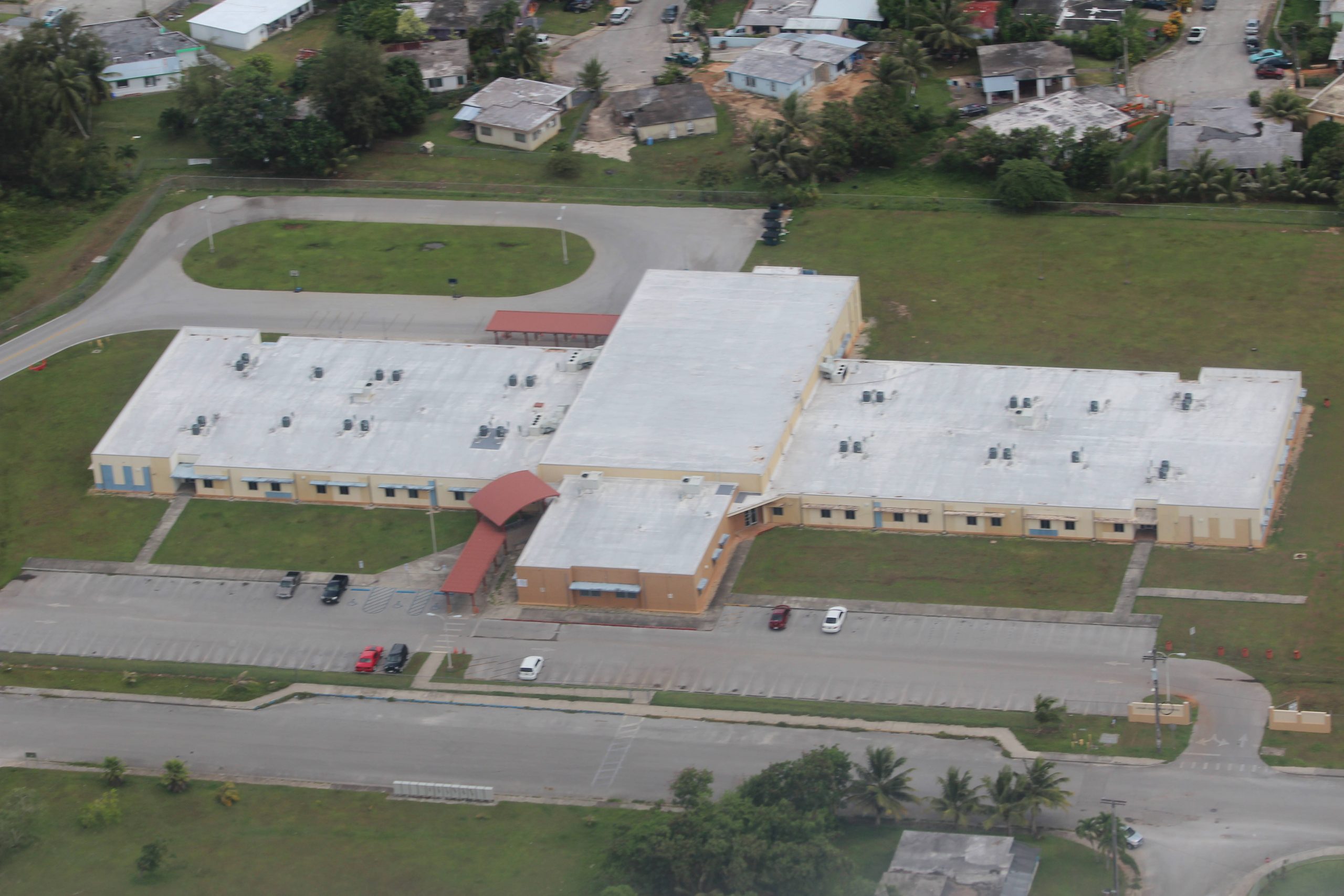 The initial project was finished on time and on budget in 2008 and Iron Bridge worked with its construction team to complete and deliver Okkodo High School ahead of schedule so that it could be ready for the 2008/2009 school year along with the other three schools. In 2012, the Government of Guam contracted with GEFF to expand Okkodo High School from 1,200 students to 2,000 students. The expansion project added 24 classrooms, 7 science labs, a drama lab, an electronics lab, additional cafeteria space, restrooms, and a new, stand-alone Culinary Arts academy. The expansion also added concessions and restrooms at the athletic fields and redeveloped the intersection at Route 3 to add a traffic light and turn lane for additional safety. Currently, GEFF is working to add solar panels at all of the school locations which is calculated to save the Guam Department of Education over $300,000 annually on power consumption.
"Iron Bridge delivered four brand new schools, including programming, design and capital replacement and debt service reserves for $78 million and an average cost of capital under 7% in 2006."
Capital Solutions
The GEFF School project was the first ever (and as far as we know, the only) private or public development to securitize Compact Impact Funds from the Federal Government to allow these annually allocated funds to build long-term assets for a jurisdiction affected by the Compact of Free Association. Guam pledged a portion of its annual allotment of these funds to make long-term lease payments and we were able to sell tax exempt certificates of participation in this master lease that was subject to annual appropriation.
Iron Bridge Capital championed the required legislation, earning the approval of both the Governor and Attorney General of Guam, and sought and received a declaratory judgment from the Guam Supreme Court ensuring the local legality of the innovative financial structure under Guam law.  Iron Bridge spent 2 years in the legislation and approval process before being able to close on the financing and start construction.  GEFF also worked with U.S. Federal agencies to satisfy various procurement issues and NEPA (National Environmental Policy Act) compliance. GEFF's first such transaction now serves as a model for partnerships involving the U.S. federal government, its territories and private industry.
Legacy Impact on the Community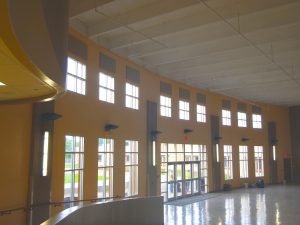 Iron Bridge was able to deliver 4 completely new turn key schools to the Government of Guam for $78 million.  Ten years prior to that, Guam had built a new high school on the south end at a cost of approximately $140 million for the one high school, which demonstrates the benefits of public private partnerships.  Our schools continue to be among the best and most well-maintained facilities in the Guam Department of Education portfolio, as we also maintain the schools using competitive contracts as part of the long term lease. Iron Bridge was able to bring speed and efficiency to the process by competitive bidding key contracts, partnering with some of the best education design and programming professionals in the country, and streamlining and value-engineering the design and deliverables to provide quality, highly functional facilities without adding expensive add-ons that weren't financially justified. Iron Bridge will continue to support employment on the island by employing, directly or indirectly, maintenance, repair and custodial workers at the new schools. GEFF is headquartered in the Atlanta office, with significant operations in Guam. Okkodo has the nicest lighted football field and bleacher seating on Guam and also hosts the special Olypics annually and other island events.